For as long as all of us can remember, even those of us who are girls, we dreamed of being able to own our very own pellet or BB gun. We want to shoot cans, squirrels, or rabbits for purposes of entertainment. Our parents were concerned we would irreversibly damage ourselves or someone else, and so the pursuit and battle typically ended in our loss and bitter tears.
Times have most certainly changed. Not only are pellet and BB guns commonplace for children, they are an excellent way to teach gun responsibility and educate in proper use. It is a wonderful educational tool in so many ways, that with all the rapidly changing gun laws, parents are able to maintain a steady flow of education that is consistent with the changing times and laws, and the children for whom the guns were bought are not only having the time of their lives, they are bonding with parents, learning lessons about firearms they would not otherwise learn, and the end result is all-inclusive in terms of a prime teaching opportunity.
We would like to share with you 3 individual models of the best Beeman Pellet Guns that are not only popular with consumers, but have received the best reviews when considered in the above mentioned arenas. Included are some specs and important differences between the three that will assist in making the proper decision in purchasing the right pellet gun for you child or children.
Beeman P3 Air Pistol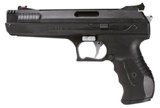 The Beeman P3 Air Pistol is a beautiful piece that will adjust one to firing from the handgun perspective. It comes in .177 caliber and has a very similar look to a H&K P30LS. Produced in the Weihrauch factory in Germany, the P3 is of the highest quality. Reported by users to be just as accurate as a high powered hand gun, but let's be honest. It just has a cool look.
Customers review this as being an excellent model with ideal weight. They love the tightness of shot and the surprising accuracy, and claim this is one of the best Beeman pistol models they have had the pleasure of shooting.
Velocity
Size
Power
Source
Caliber
Pellet
Capacity
BB
Reservoir
Up to 460 FPS
Weight: 2.5 Pounds
Length: 11 Inches
Spring-Piston
.22
Single Shot
N/A
Beeman RS2 Dual-Caliber Air Rifle Combo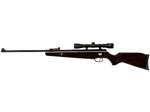 Many claim this is comparable to having two rifles in one. With .22 and .177 caliber barrels as well as a red fiber optic sight in the front, this will not only help to improve ones shot and patience, but will also give the handler the feel of real live action, adding to the fun. Perfect for shooting cans,
hunting small games
, or just having a great time, this is the perfect rifle for those who prefer this model. The gun comes with very specific instructions regarding use of the gun as it relates to the two calibers, and it is highly necessary these be read thoroughly prior to use. This Beeman Pellet Gun has a bargain price of under $200, and those who have bought and regularly use the gun state it is the best choice pellet rifle they have had the chance to use. Perfect for teaching children, and great for responsibility training.
Velocity
Size
Power
Source
Caliber
Pellet
Capacity
BB
Resevoir
Pellet: Up To 1000 FPS
BB: N/A
Weight: 6.9 Pounds
Length: 45.5 Inches
Sprint piston
.177 and .22
Single Shot
N/A
Beeman R9 Air Rifle, No Sights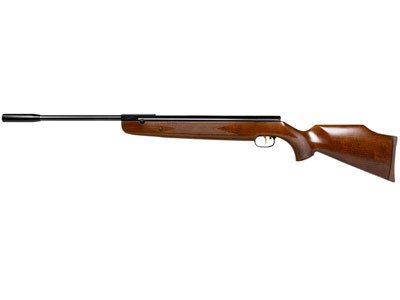 The third and final example of exceptional Beeman Pellet Gun models we have to offer you today is the Beeman RO Air Rifle w/ No Sights. This rifle features 3 individual calibers as well, including, .20, .22, and .177, allowing for shot versatility and personal adjustment. Field, paper targets, and spinners are ideal for practice with this pellet gun, and because of this allow for patient training of the shooter in a step by step fashion more suited to some students. This gun has been given a accumulative rating of 4.5 stars for its ease of use and amount of versatility. It is called by most the best rifles style pellet gun absolutely suited for shooters of all levels. This greatly assists in training measures for parents and children. The retail price of this model is a bit pricier coming in the range of $400-$500.
Velocity
Size
Power
Source
Caliber
Pellet
Capacity
BB
Reservoir
Up to 935 FPS
Weight: 7.3 Pounds
Length: 43 Inches
Spring-Piston
.22, .177, .20
Single Shot
N/A
In conclusion, these are three Beeman Pellet Gun models, both as pistol and rifles, that will enable you to choose the best possible product for your purpose. If you are buying for simple adult fun, or to bond and educate a child, Beeman offers the best product for your purpose, and is here to help you decide what is going be best for you. Visit Beeman online today, and you will find the best Beeman Pellet Guns for your enjoyment and full satisfaction.