Pellet guns have always been a way for younger kids to have fun with simulating what a gun would be like. Not only does it provide pretty good training as to how to treat a gun, but it can be a great deal of fun to use them for basic things such as plinking in the back yard, or training to become a competition shooter. In addition, these guns are perfect for hunting small game or taking care of those pint sized little pests around the house such as raccoons, possums, and squirrels. But there's something that you should keep in mind in that not every pellet gun is going to be ideal for each of these activities.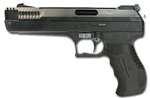 This is a perfect example of how you don't have to break the bank when it comes to purchasing an air gun for a simple
activity such as plinking
. Plinking is the activity of shooting targets that are setup in a fashion where you can target practice. It is also a great way for people to learn how to shoot and handle a gun without the added danger of a true firearm. That doesn't mean you shouldn't still respect a pellet gun because they can still be dangerous if used improperly so always make sure to take care when you shooting targets. You may also want to find a local shooting range that will allow you to do this activity because it can be dangerous to do in your backyard because of ricocheting bullets and misfires.
So what makes the Beeman P17 Air Pistol the best for plinking? Well, that would be the combination of accuracy, power, and the fact it is a very inexpensive option. You don't need a super high end air rifle with a scope to have fun target shooting, and you certainly do not need to use expensive pellets either. Some of the key points of this air pistol that make it stand out is: durability, grip, and very little kickback. This air pistol is made of a polymer frame which is also the type of construction that are used on many types of real handguns, and one of the significant benefits of polymer is that it is much more resistant to the environment such as moisture and rain. Because of the frame, it will prove to be a pretty long lasting option that you can use to bond with your kids out at a range. Grips are one of the key aspects of a gun because if the grip and finger groove on the pellet gun is not comfortable and conforming to your hand grip, then it's likely you will lose accuracy as well as just not enjoy shooting it. The beeman P17 has a custom shaped, finger groove grip providing additional comfort as well as providing ideal accuracy. Finally, despite the solid power of 410 FPS, there is no significant kickback on this pellet gun which will make it ideal for new shooters, either adult or child.
Velocity
Size
Power
Source
Caliber
Pellet
Capacity
BB
Reservoir
Up to 410 FPS
Weight: 1.7 Pounds
Length: 9.6 Inches
Single-stroke
Pneumatic
.177
Single Shot
N/A
Some potential cons to be aware of:
Potential issue with o-ring durability
Safety only on one side
Rear sight will need adjusting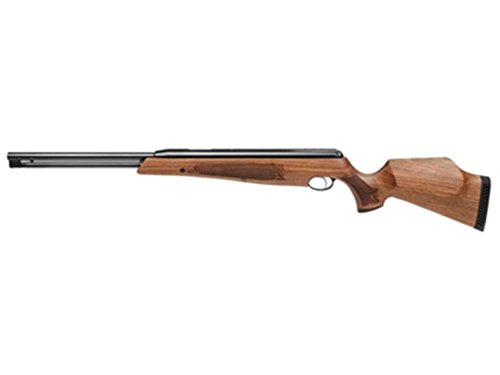 Air Rifle competitions
are nothing new and in fact they're an Olympic event. They take place across the globe and have been a part of the Olympics since 1984. But World Championships date back even further to 1970 making it a true sport and one that can be very enjoyable to take part in. For competitions, you don't really need to focus on power, but instead accuracy is the most important component of this use. As you
can read here
, many factors contribute to the overall accuracy of the gun. The best pellet gun for competition shooting that is pretty well regarded in the competition circuit is the Air Arms TX200, but since it is a competition gun, you will be paying a bit more for it than you would a gun just used for plinking.
Let's go over some of the attributes that make the Air Arms TX200 one of the best competition pellet guns on the market.
This pellet rifle has quite a few things going for it such as overall look and feel, power, versatility, and accuracy. The outward look and feel of the gun makes it a beauty to the eyes as there is a wonderful finish on the gun that makes it shine when light hits it. You don't want to just beat the competition during matches, but you want to look good doing it also right? While it may not be important to have the most powerful gun available in a competition settings, that powerful adds to the versatility of the gun as does the multiple caliber options such as the .177 and .22. Overall the accuracy of the gun is rivaled by few and in fact and it's not uncommon for .5 inch groupings at 15 yds which is perfect for most competitions.
Velocity
Size
Power
Source
Caliber
Pellet
Capacity
BB
Reservoir
Up to 930 FPS
Weight: 9.3 Pounds
Length: 41.34 Inches
Sprint Piston
.177, .22
Single Shot
N/A
Other Pros:
Excellent balance
Smooth cocking mechanism
Smooth Trigger
Some Cons:
It's a pretty heavy gun
Cost
Cheapish rubber cocking buffer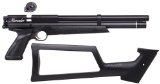 Pellet gun hunting is not just something that you can do as far as hunting game such as rabbit and foxes, but it also helps to eliminate smaller pests that may be ruining your yard or just being a plain annoyance. I've gone over some of the ideal air rifles that you
can use for hunting
, and here I want to give you another option, but instead it will be an air pistol for hunting. While some may think that a pistol isn't going to pack enough punch or be accurate enough to truly be a weapon you can use for small game hunting, I hope to prove those misconceptions wrong with the overview of the Benjamin Marauder Air Pistol.
The Marauder Air pistol can fall into the category of best pellet gun for hunting because it has many of the ideal attributes that are required for hunting: accuracy, power, and it's not a single shot gun! The overall accuracy of the gun is very solid, and the included shoulder stock extension allows you to convert it into something similar to a rifle in case that is what you're most comfortable using. With an added scope, and the gun pumped up to 2400 PSI, quarter groupings at 60 ft are very attainable. In addition to the very good accuracy of the gun, it packs a pretty solid punch for being a smaller air pistol, and it can reach up to 700 FPS which is perfectly suitable if you want to hunt some smaller game or take care of pests. In order to reach the maximum power you will need to pump the gun up to near its max 2900 PSI. Not only is the gun powerful and accurate, but unlike many other air guns that you would use for hunting, it has an 8 shot max capacity and is a repeater. Because of that, you are able to get multiple shots off without needing to reload, and that can come in handy when you're out hunting game.
Velocity
Size
Power
Source
Caliber
Pellet
Capacity
BB
Reservoir
Up to 700 FPS
Weight: 2.7 Pounds
Length: 18 Inches
Pre-Charged
Pneumatic
.22
8 Shot Repeater
N/A
Other pros:
Very Quiet
Multi-capacity magazine clip
Lightweight
Some potential cons:
No sights (will have to install scope)
Minor issues with grip
As you can see above, there really is no "one pellet gun fits all" as far as there being a singular best on the market. Instead, when you choose the ideal pellet gun for you, you have to make sure that you are choosing it based on use because otherwise you may come away dissapointed.
Related pages
powered by
Related Pages WP plugin